Workshop Services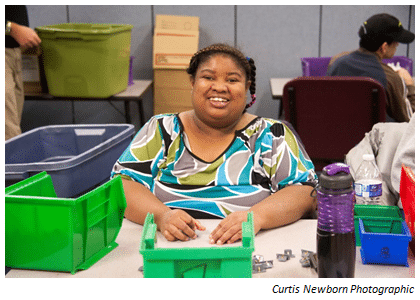 Clearbrook's Workshop Services helps adults with intellectual/developmental disabilities to develop their vocational skills, habits and attitudes leading to community job placement. By offering a variety of work opportunities, our clients perform jobs in a workshop setting and are paid as subcontractors based on their individual levels of productivity. Assistance is given to help our participants with speed and quality. Teamwork and social skills are important elements of a work environment – our job coaches teach proper work place etiquette. Jobs in the workshop are designed to help each individual prepare for a real work environment, either supported or independent.
Frequently Asked Questions
What are the hours of the program? Monday through Friday from 9:00 a.m. to 3:00 p.m.
How long does a person stay in the program? The length of the program is dependent upon the person's job readiness skills.
Does every participant obtain employment outside of the workshop? No. Some participants are not interested in community employment and therefore may continue to receive workshop program services indefinitely.
Do clients get paid for their work? Yes. Individuals are paid a commensurate wage for their contract work based upon their productivity rates.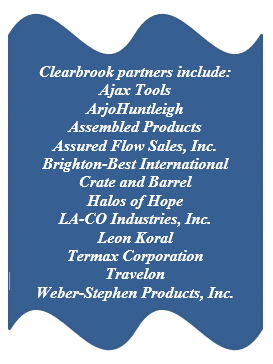 Staff Positions and Primary Responsibilities
Program Director – Oversees entire program.
Client Services Manager – Oversees the day-to-day operations of the program, develops group and work activities for participants and supervises the job coaches.
QIDP (Qualified Intellectual Disabilities Professional) – Acts as the case manager and is responsible for the development and implementation of the Individual Support Plan (ISP) for each participant.
Job Coach – Provides direct services and supervises an assigned number of program participants.
Where is the program located?
Clearbrook's Getz Building
746 S. Vermont
Palatine, IL 60067
What are the age requirements to participate in the program?
Participation is open to individuals 18 years of age and older.
Contact Information
If you would like more information about Clearbrook's Workshop and Vocational Training Program, please contact our Admissions Department:
Heidi Raymond
847-385-5328
hraymond@clearbrook.org