Qualified Intellectual Disabilities Professional Training (QIDP)
Clearbrook provides: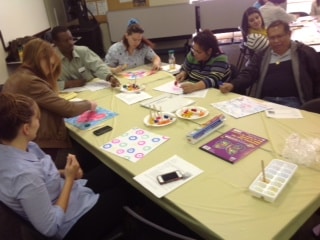 Illinois Department of Human Services QIDP Training Curriculum Modules 1-9.
40 total hours of classroom training.
High-quality curricula relevant to residential/CILA, day programming, and ICF QIDPs, as well as Home-based Service.
Facilitators who work for an agency.
Experienced, qualified Instructors.
Copies of signed rosters to home agency upon completion.
Home agency provides:
Completion of Competency Checklist for QIDP.
Reimbursement to QIDP staff for expenses as applicable, including mileage and meals.
The home agency is responsible for submitting QIDPs name to DHS for inclusion on home agency's QIDP and Training Personnel list within required time frames. Should home agency choose to seek reimbursement from DHS, Clearbrook will provide classroom training site code.
Cost:
$600 per person
Scheduling:
Questions:
Jennifer Robinson
Director of Training, Clearbrook
proftraining@clearbrook.org
847-385-5056