Direct Support Person (DSP) Classroom Training
Clearbrook provides: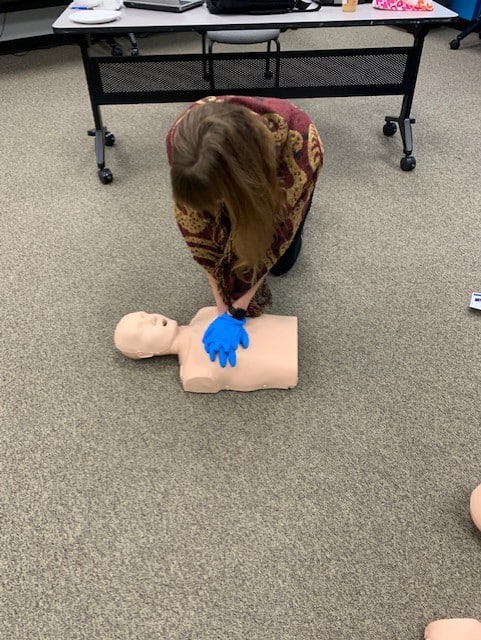 Illinois Department of Human Services DSP Training Curriculum Modules 1-6

Introduction to Developmental Disabilities, Human Rights, Abuse/Neglect/Exploitation, Human Communication and Interaction, Individual Service Planning, Basic Health, and Safety

41 total hours of classroom training

Includes American Heart Association Adult/Child CPR and First Aid (two-year certification)

High-quality curricula and experienced, qualified instructors
Copies of signed rosters and CPR/First Aid cards to the home agency upon completion
Please note that courses do not include behavior/aggression management.
Home agency provides:
80 hours of on-the-job training for DSP
Reimbursement to DSP staff for expenses as applicable, including mileage and meals
DHS Medication Administration Training (as applicable)
OSHA Bloodborne Pathogens and Fire Safety Training (as applicable)
Behavior/Aggression Management (as applicable)
The home agency is responsible for submitting the DSP's name and training record to the Healthcare Worker Registry within the required time frame, utilizing the classroom site code provided by Clearbrook. Home agencies may be eligible for reimbursement of training costs by DHS.
Cost:
$800 per person
For more information or to register a staff person, please contact:
Jennifer Robinson
Director of Training
jrobinson@clearbrook.org
847-385-5056