Supported Employment
Our Supported Employment Program offers an opportunity for individuals to work in a variety of supervised work settings within the community. Initially trained and supervised by a job coach, clients receive the on-site training and support needed to be successful at their job.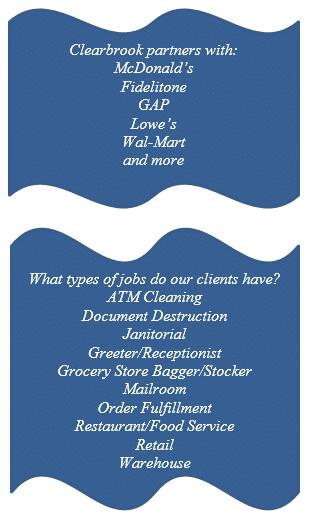 With the goal of creating a positive experience for both the client and the employer, job coaches assist clients in a variety of ways including their orientation to the work environment and duties, integration into the employment site, job performance and expectations, appropriate work and social behaviors, safety practices and transportation. As needed, employers and co-workers may be educated on any modifications that must be made to ensure the client is comfortable in their job setting.
Frequently Asked Questions
How are individuals selected for jobs? Individuals are referred to a Job Development Manager who meets with the client to learn about their interests and skills set. The Job Development Manager then works closely with the individual to identify and match them with local job openings, assists the client with the application and interview process. This is done in conjunction with the Community Employment
Supervisor.
How long does a job coach work with a client at an employment site? Depending upon the demands and expectations of the work site, employer and individual needs of the client, the need and amount of job coaching and training will be evaluated on a regular basis. If both the job coach and employer – with the input of the employee – are in agreement that a level of independence and proficiency has been reached, the job coach will decrease his/her hours and amount of support.
Are clients paid for their work? Yes. Individuals are paid at least minimum wage, if not more, for the work they perform. Wages vary depending upon the employment site.
Is transportation provided to the job site? Yes. Clearbrook can provide transportation to and from work sites.
Staff Positions and Primary Responsibilities
Director of Community Employment– Oversee the program and Community Support Coaches.
Job Development Manager – Matches individuals, based on their interests, desires and skills, with job openings in the community.
Community Employment Supervisor – Oversees the program and supervises all Community Employment Job Coaches.
Community Employment Job Coach – Supervisor of an individual at their employment site. Provides job coaching and support based upon the individual needs of the person.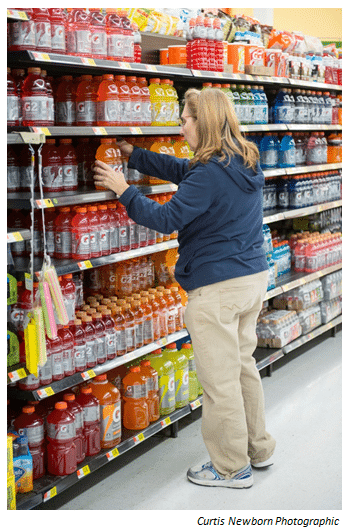 Where is the program located?
Clearbrook
1815 W. Central Road
Arlington Heights, IL 60005
What are the age requirements to participate in the program?
Participation is open to individuals 18 years of age and older.
Contact Information
If you would like more information about Clearbrook's Supported Employment Program, please contact our Admissions Department:
Heidi Raymond
847-385-5328
hraymond@clearbrook.org