Our History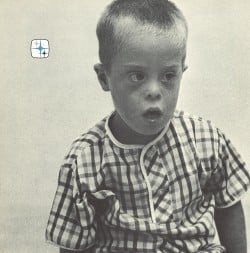 Clearbrook began in the mid-fifties as the vision of a group of northwest suburban Chicagoland parents in response to the unmet educational needs of their children with special needs. What started as a small school in the barn of a Rolling Meadows church grew initially in response to the needs of the children first served by Clearbrook as they aged: vocational services, employment services and residential services were developed. Eventually, the educational pendulum swung back and, once again children, though now the very young, were identified as a priority population, and Clearbrook's early intervention program was opened.
Today, Children's Services include an array of early intervention services, a unique volunteer respite program, an autism resource room, an equipment lending library, and the opportunity to borrow developmentally appropriate and adapted toys. Adult Services include an array of community based residential options, day program services that include options for individuals with autism, aging adults with developmental disabilities, employment training and placement services and a full complement of clinical services. Our Home-Based Services provides services for families who prefer their child or adult family member remain in the home environment.
Today, Clearbrook serves over 8,000 children and adults with intellectual/developmental disabilities in over 160 communities throughout Chicago and the suburbs.