GIVE TODAY AND DOUBLE YOUR IMPACT
---
Clearbrook exists to empower the individuals we serve to embrace their potential. We are essential to the lives of over 8,000 adults and children with intellectual disabilities, as well as their families. 
Will you be here for Clearbrook? Your donation enriches lives and your impact will be doubled, thanks to a generous match of the first $100,000 in gifts!
The last two years have been anything but normal. Like all of us, the individuals we serve had to adjust and adapt. At Clearbrook, we pride ourselves on being innovative and resilient. The constant amidst the chaos? The exceptional care provided at Clearbrook—something we could not provide without the generosity of our community.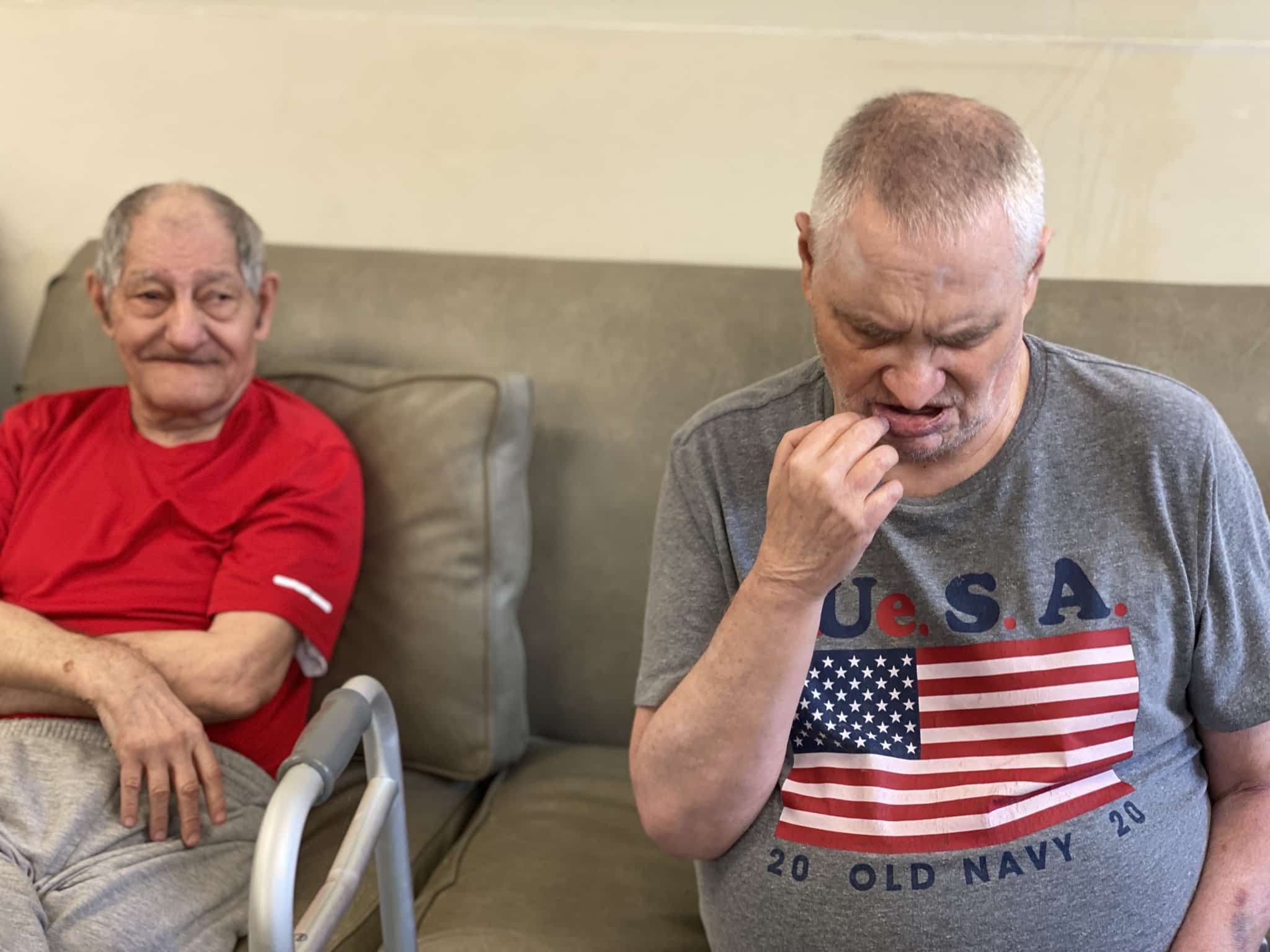 Did you know that we had many new faces join us during the pandemic? Susan (left) moved into a CILA home after spending her whole life at home with her parents. Dennis and Mikey (right) moved into the Clearbrook Commons last summer. Because of Clearbrook's unwavering support, they are all thriving. Even a global pandemic can't slow down Clearbrook or the critical work we do to support these individuals. Clearbrook was here for Susan, Dennis, and Mikey.
In 2021, Clearbrook proudly opened a Community Mental Health Center in Rolling Meadows along with Techny, a day program site in Northbrook. Our employment program successfully placed 53 individuals with jobs in the community. CHILD Therapy Services served 438 children. The Clinic provided 19,403 sessions to 322 different individuals.  This is just a snapshot of the wonderful work we do. 

---
GIVE TODAY
By making a donation, you will have a direct impact on the lives of thousands with intellectual and developmental disabilities. Because of your generosity, the individuals in our care are able to embrace their potential and lead enriched lives. The first $100,000 in gifts will be matched.