Sponsor an Event
For companies looking to attach their corporate identity to a well-known cause, Clearbrook offers a variety of sponsorship opportunities at our special events. Your target audience may be the attendees of our black-tie gala held at the prestigious Four Seasons Hotel in Chicago or the young professionals that host and attend several Clearbrook events each year. Dozens of different events, each with a unique audience of supporters make up our annual event calendar.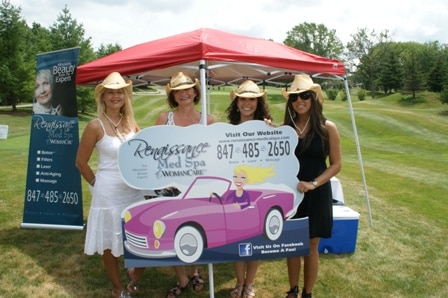 We would welcome the opportunity to learn more about your objectives and how your company can benefit from an event sponsorship. With levels from $100 up to $25,000, there are packages that fit companies of all sizes and budgets.
Some of the promotional benefits included in our sponsorship packages include:
Logo or name inclusion in direct marketing pieces such as save-the-dates, invitations, posters, flyers, and postcards.
Logo or name inclusion in electronic promotional methods such as our Clearbrook website, Facebook fan page, Twitter tweets, and e-newsletters.
Logo or name inclusion on event signage, program books, goody bag promotional opportunities, our Clearbrook Channel newsletter, and media releases and alerts.
Reasons to sponsor a Clearbrook event
Invest in the community – Giving back to our clients and their families that live in our community has a ripple of positive effects. It demonstrates your commitment to the community. It shows your customers that you give back to those who help make your business successful.
Target marketing – Along with our events come a variety of demographics of attendees. Let us work with you to match your product or brand with your target audience.
Entertaining clients – Invite your top clients as your guest to one of our special events. Many of our event sponsorship benefits packages include complimentary tickets.
Thanking employees – Part of showing your staff just how important they are to the liveliness of your company is by thanking them. Our events offer the chance to socialize and treat your staff to a wonderful day or night.
Promotional or sampling opportunities – Some of our events offer the chance to sample your service or product one-on-one to our attendees. Additionally, we distribute goody bags at many of our events – an exciting way to promote your product or service.
Brand awareness – Clearbrook uses a multi-channel promotional campaign when marketing our events. Sponsoring entitles you to the benefits of that campaign.
To discuss our special events and sponsorship packages, please contact Liza Larsen at 847-385-5009 or llarsen@clearbrook.org.