Upcoming Events
Save the Date!
You are cordially invited to join us for these fun-filled events.
Throughout the year we host a number of special events. These provide an excellent venue for people like you to make new friends and have fun!
---
guardians fall casino night

saturday, october 6, 2018
Join us for a night of fun and a chance to win big at the annual Clearbrook Guardians Fall Casino Night! Guests can test their luck at poker, blackjack, roulette, craps and wheel games.
---
Around the world
tuesday, october 16, 2018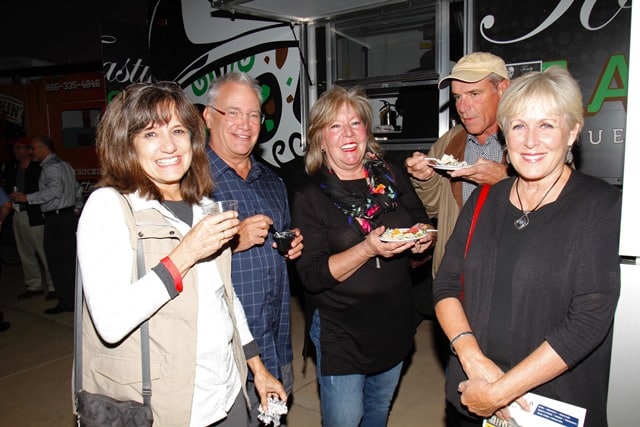 Join Clearbrook for the 10th Annual Around The World Food Tasting event at Arlington Toyota-Scion dealership in Palatine. Enjoy tastings from local restaurants, raffle prizes, silent auction, games and a cash bar. Register by Monday, October 15th to receive the Early Bird Special Rate of $35 each or $30 each for groups of four or more. Tickets can be purchased at the door for $40. Children under twelve can participate for only $10. Around the World is truly a delightful event!
---
Clearbrook's associate board
Moonlight Masquerade

friday, November 16, 2018
Join the Clearbrook Associate Board at the fabulous University Club of Chicago for a night of gambling, fun prizes and music. Guests can test their luck at one of the casino tables, sip cocktails and delight in delicious hors d' oeuvres while enjoying a dynamic raffle and silent auction, all for a great cause.
---
First Look for Charity at the Chicago Auto Show

FRIDAY, FEBRUARY 8, 2019
The First Look for Charity is the nation's largest auto show and a formal gala benefiting Clearbrook and 17 other vital charities in the Chicagoland area.
Click here to register (beginning October 1, 2018)
---
A grapevine of friends wine & craft beer tasting

SATURDAY, FEBRUARY 23, 2019
Please join us at The Stonegate Conference & Banquet Centre in Hoffman Estate on Saturday, February 23rd for an evening of wine and craft beer tastings, gourmet food stations, raffles, live and silent auctions, and live music. Wine connoisseurs and all those who want to enjoy a glass for a good cause are welcome!
---
11th annual mad hatter mayhem pub crawl

saturday, April 6, 2019
Check back for more details to come. Online REGISTRATION coming soon.
Click here to register (coming soon)
Click here for more details
14
14
---
Shining Star Ball

friday, April 26, 2019
A dazzling crowd of Chicago's elite will celebrate the 31st Annual Shining Star Ball.
Click here for more details
14
---
Jelly belly days

friday, may 10, 2019
Saturday, May 11, 2019
SAVE THE DATE for Jelly Belly Days 2019! Make a difference in the lives of over 8,000 children and adults with disabilities by donating just 2 HOURS of your time at an intersection or storefront in the Chicagoland area on Friday, May, 10th and Saturday, May, 11th. Please consider supporting Clearbrook by participating in this great event! Watch here for more information to follow…
Click here to volunteer (coming soon)
14
---