Early Intervention (EI)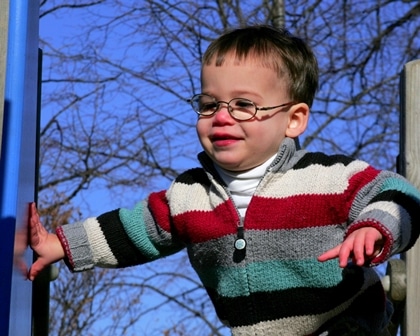 Early intervention is a system of services that helps children from birth to three years old with developmental delays or disabilities. EI focuses on helping eligible infants and toddlers learn the key skills that typically develop during the first three years of life, such as:
Physical (reaching, rolling, crawling, and walking)
Cognitive (thinking, learning, solving problems)
Communication (talking, listening, understanding)
Social/emotional (playing, feeling secure and happy)
Self-help (eating, dressing)

Child and Family Connections (CFC) is the 'front door' to the State's early intervention system. CFC ensures that EI services are available to all eligible families and provides families with accurate and timely information with respect to their options and rights under federal and state laws. Once connected with CFC you'll be assigned a service coordinator who will serve as your single point of contact with the EI system.
Clearbrook's CHILD (Clearbrook Helps Infants Learn and Develop) Therapy services partners with CFC and is a family-focused, interdisciplinary program that serves and supports families with young children age birth to five with developmental delays by providing a team of experienced therapists and early intervention specialists. Services may include:
Speech and language services
Occupational therapy
Physical therapy
Developmental therapy
Nursing consultation