Join a Committee
If you are the type of person who likes to learn about an organization from the inside out, this just might be the opportunity for you! Clearbrook is a multi-dimensional agency that relies heavily on committee members from surrounding communities to further spread our mission and raise money for our cause. Here is a snapshot of Clearbrook's various external-facing committees that could benefit from your participation:
Friends of Clearbrook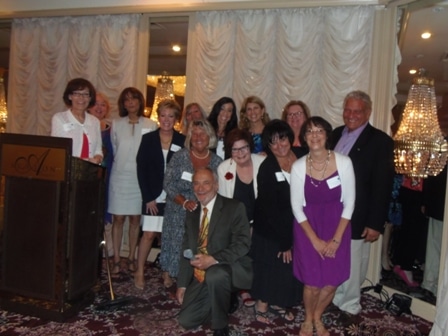 Originally established in 1963 as a social network for charitable women residing in Arlington Heights, Friends of Clearbrook has since evolved into a volunteer support group throughout the Northwest Suburbs dedicated to raising funds for Clearbrook's individuals. The Friends Wine Tasting event is hosted in the Chicago Suburbs. Contact: Liza Larsen, 847-385-5009, or llarsen@clearbrook.org.
Shining Star Ball Committee
The Shining Star Ball is "the" signature event of Clearbrook. It is organized by a group of devoted women, who meet throughout the year to fine-tune the black-tie event details, including an impressive auction and raffle drawing. Proceeds will underwrite residential and day programs as well as all therapies for children and adults served by Clearbrook. Each year, the Shining Star Ball is held on the last Friday in April at the prestigious Four Seasons Hotel in downtown Chicago. Contact: Annie Palubicki, 847-385-5005, or apalubicki@clearbrook.org.
Associate Board of Directors
Clearbrook's Associate Board of Directors was founded in August 2005 when, like many non-profit organizations, we were faced with the dilemma of a devoted – but aging – population of donors and volunteers. Since then, the Associate Board has been meeting regularly to create fun, innovative ways to engage future leaders. Contact: Liza Larsen, 847-385-5009, or llarsen@clearbrook.org.