Clearbrook Candy Days
CORONAVIRUS UPDATE (COVID-19):
In light of growing concerns for the safety of our community and for the well-being of all of our volunteers, we are planning to postpone Clearbrook Candy Days that is scheduled for Friday, May 8 and Saturday, May 9, for sometime this summer or fall. More details to come.
As one of our highest grossing fundraisers, we rely on the funds raised to provide the very best for those that we serve. With your unrelenting commitment we can continue to make an impact. We ask you to consider making a donation today.
Checks should be made payable to Clearbrook and mailed to:
Clearbrook Candy Days
1835 W. Central Rd.
Arlington Heights, IL 60005
Make a difference in the lives of over 8,000 children and adults with disabilities by donating just two HOURS of your time at an intersection or storefront in the Chicagoland area on Friday, May 8th and Saturday, May 9th. Whether this is an annual tradition or your first time volunteering, know that the gift of your time makes an immediate positive impact on our clients! NEW this year, sites in Wrigleyville and the Loop are now available!
To sign up, please click the location you're interested in under "Available Cities" on the left.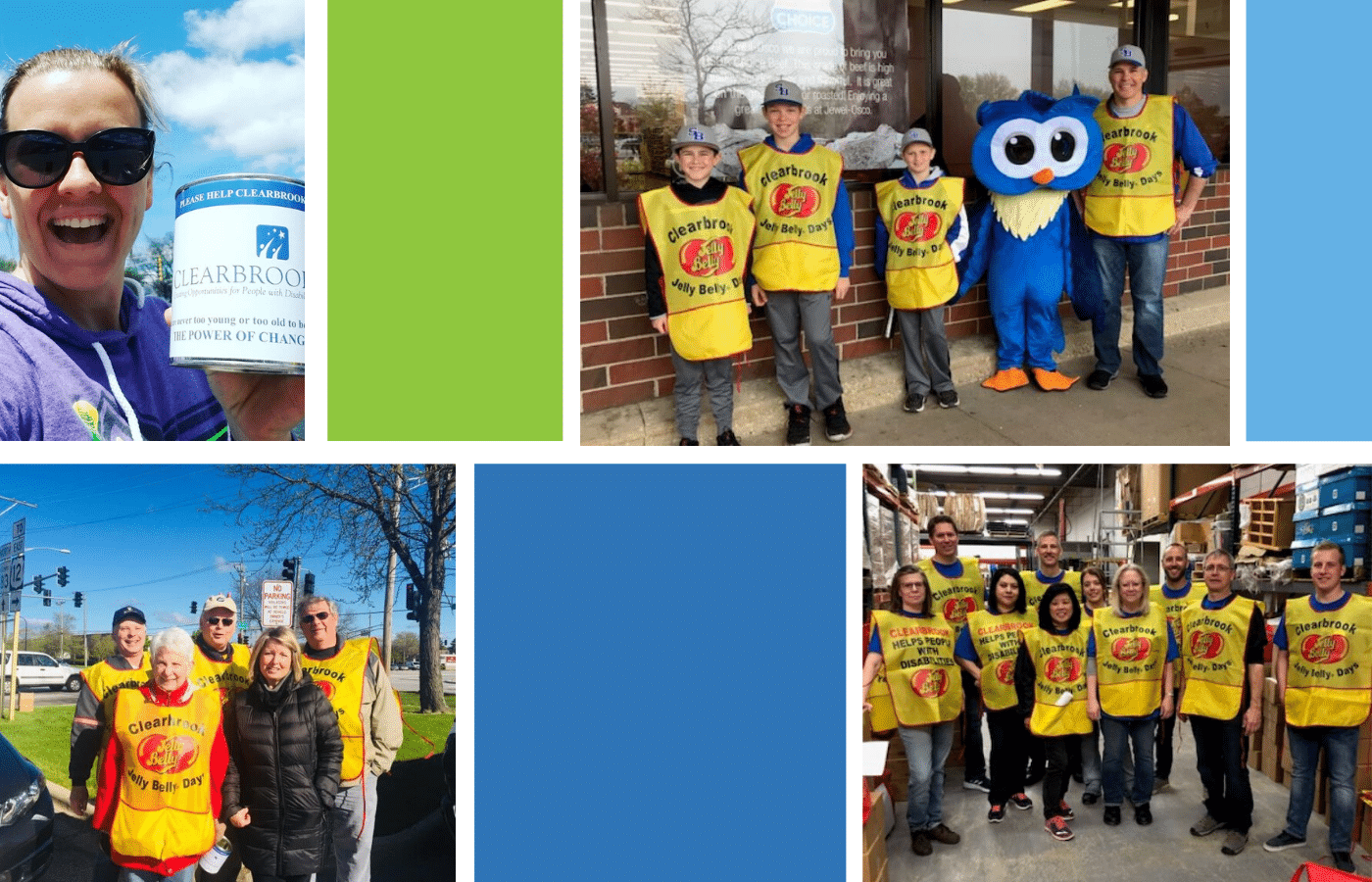 Thank You: