Board of Directors
---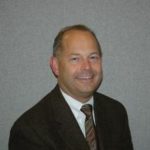 Chairperson: Barry M. Masek, Baker Tilly us, LLP
Barry M. Masek is a partner emeritus at Baker Tilly US, LLP, where he has worked since 2006, and is the Chicago office's regional market leader. Barry has more than 30 years of experience serving middle-market and large manufacturing and distribution companies. Prior to Baker Tilly US, LLP, Barry served as chief financial officer at a large distribution company. Prior to that, he was a partner at Arthur Andersen.
"Clearbrook is a great organization that provides special services to special individuals and families. I am glad I can provide some of my skills and experience and assist this dedicated group anyway I can."
---
vice-chairperson: Arly J. Guenther, Arlington Computer Products
Arly is the retired founder of Arlington Computer Products, where he worked since 1985. He has over thirty years of experience managing a company that provides I/T products and solutions to corporate customers. His firm is located in Buffalo Grove but supports customers on a national basis. Arly has an MBA from the Kellogg Graduate School. He was on the board and chaired the Audit Committee at Lurie Children's Hospital.
"Clearbrook is an outstanding organization that enhances the quality of life for disabled individuals. It is a pleasure to be able to assist such a dedicated team of individuals as they work to enrich many lives."
---
treasurer: Frank ten Brink
Frank J.M. ten Brink has nearly 20 years of finance experience in high growth environments, mergers, and acquisitions. He previously served as executive vice president, chief financial officer, and chief administrative officer at Stericycle, Inc. from June 1997 until August of 2014. He continues to be their senior vice president, M&A. He also previously served as senior vice president and chief financial officer at Telular Corporation. Between 1991 and 1995, he was vice president and chief financial officer of Hexacomb Corporation. Frank studied international business at the Netherlands School of Business and received an MBA in finance from the University of Oregon.
"Having a son with a disability has opened my eyes to the needs, especially in Illinois, to have services like Clearbrook. When a former Chairperson asked me if wanted to join the Board approximately 10 years ago, I was not only honored but also very excited to be able to help such a great organization serving so many people with needs."
---
Secretary: Edward J. Fiorentino, TerSera Therapeutics
Ed Fiorentino is the chairman and chief executive officer of TerSera Therapeutics. Ed has a close family connection to Clearbrook, as well as years of business and volunteer leadership experience. He has dedicated his entire professional career to the health care industry and has founded three specialty pharmaceutical companies. Previously, Ed was a senior executive and corporate officer at Abbott. He graduated from State University of New York and earned his MBA from Syracuse University. His philanthropic interests include organizations which serve people with disabilities, especially autism, as well as Catholic educational and religious organizations.
"Clearbrook is a unique organization filled with some of the most dedicated, caring, and compassionate people that I have ever been associated with. They make a difference every day in the lives of people with disabilities".
---
rose ann abraham, baker tilly us, llp
Rose Ann has nearly 20 years of public accounting experience. She specializes in employee benefit plan audits and manages the central region's employee benefit plan audit practice. She is also an active member of the Illinois CPA Society's Employee Benefit Plan Committee and Conference Task Force, and frequently speaks at industry conferences. Rose Ann is a passionate supporter of diversity and inclusion and works both internally and externally to promote the cause within organizations. She is a leader for Baker Tilly's diversity and inclusion initiative, SOAR (Supporting Opportunity, Advancement and Recognition for all). A strong believer in the power of mentorship, Rose Ann is also a board member of Step Up (suwn.org), Chicago chapter. The organization is dedicated to empowering girls from under resourced communities to become confident, college bound, career-focused and ready to join the next generation of professional women. She is also a board member of Ascend, Midwest Chapter, the largest, non-profit Pan-Asian organization for business professionals in North America, and the Illinois Board of Examiners, the entity responsible for certifying completion of all educational and examination requirements for CPA candidates.
---
SCOTT DUNSIRE, ACP CREATIVIT
Scott Dunsire is a tenured business professional with a vast background in technology organizations. Currently, Scott is the CEO at ACP CreativIT, an organization focused on creating positive business outcomes and creating efficiencies utilizing technology from leading manufacturers like HP, Dell, and many more. Prior to joining the ACP CreativIT team, Scott held various upper-level leadership positions with Hewlett Packard Inc, Hewlett Packard Enterprise, Lexmark, and more. Scott holds a bachelor's degree in business administration from Principia College.
"I'm inspired by the tremendous work Clearbrook does every day for so many families across the Chicagoland area. I am humbled and honored to serve as a board member, and am excited to join Clearbrook in enriching lives and embracing the potential for individuals with intellectual and developmental disabilities."
---
Ursula Moncau, Schaumburg Bank & Trust Company
Ursula Moncau is currently the President of Schaumburg Bank & Trust Company, a Wintrust Financial Corporation charter, and has been with Wintrust for 14 years.  Ursula plays a vital role on Schaumburg's leadership team and is on the Wintrust Women's Leadership Council.  She oversees retail, comprising of seven branch locations and 50+ employees in the northwest suburbs.  She is also head of the Commercial Real Estate Group and focuses on new business development for clients throughout the Chicago land area. She has experience with construction, repositioning, and stabilized properties across all asset classes. Prior to joining Wintrust, Ursula spent 10 years in commercial banking at JP Morgan Chase and Charter One Bank.  She earned her MBA in 2006 from the University of Chicago with concentrations in Entrepreneurship and Accounting.  She earned her B.S. in Business Administration majoring in Finance from the University of Illinois in Urbana-Champaign. In addition to Clearbrook, Ursula is on the board of the Chicago Architecture Center, an organization that promotes Chicago's architectural design and innovation.
---
Paul N. Nigro, deloitte consulting llp
For the past 28 years, Paul has directed M&A and systems and operational integration efforts for public and private companies. He has deep expertise in integrating both business and technology processes for health care organizations. Paul is a managing director in Deloitte Consulting's M&A health care and life sciences practice and assists clients with post-merger integration efforts including planning for day one activities. Prior to Deloitte, Paul served as senior vice president, transformation, and CIO for Brookdale (NYSE: BKD. He currently leads the Technology Committee for Clearbrook. He is well versed in cybersecurity practices, HIPAA Security requirements, and our complex regulatory environment. Paul held senior information technology and finance positions within the hospitality industry prior to joining Brookdale and has over 20 years of experience in health care. He holds a bachelor's in accounting from the University of Illinois at Urbana-Champaign and is a Certified Public Accountant (CPA).
"Clearbrook has been a part of my family for many years as my cousin, Joe, is a long-time client. Because of his participation, I have attended numerous fundraising events and worked with other family members and Clearbrook staff and will continue to help out in any capacity I can. It's a reward and a privilege for me to help people with special needs."
---
Mark L. Prager, Foley & Lardner, LLP
Mark L. Prager is a retired attorney, management committee member, and office managing partner at Foley & Lardner, LLP.  He is a member and former chair of the national bankruptcy and business reorganizations practice and has been an adjunct professor of law both at Washington University in St. Louis and the Northwestern University School of Law in Chicago. Mark lectures regularly at legal education seminars and his insightful commentary has been utilized by national and local media, such as CNN Business News, The Wall Street Journal, and Crain's Chicago Business. He received his undergraduate degree, magna cum laude, from the University of Illinois and his law degree from Washington University School of Law. He is also an avid student of martial arts and a black belt in Tae Kwon Do.
Mark's motivation and commitment to the Board of Directors comes from his son, Joseph, a proud Clearbrook client and resident.
---
Brian N. Rubin, J.D., Rubin Law A Professional Corporation
Brian Rubin brings the experience of being a parent of an adult son with autism (a Clearbrook client), as well as an extensive legal background, to his membership on Clearbrook's Board of Directors. As an attorney, his law practice is dedicated to appropriate legal & future planning for his fellow families of children and adults with special needs. Having served on many committees at both local and state levels, Rubin currently serves as co-chair of the State of Illinois Autism Task Force since 2005, is the immediate past-president of Arc of Illinois, serving on the State of Illinois Guardianship & Advocacy Commission, is past chairman of the State of Illinois Department of Human Services Statewide Advisory Council on Developmental Disabilities, and served on the Quality Care Board, overseeing the Illinois Department of Human Services Office of the Inspector General. In addition to Clearbrook, Brian serves on the boards of many organizations that provide community services, programs, and advocacy for individuals with developmental disabilities, including past chairman of the Special Leisure Services Foundation (Foundation for the Northwest Suburban Special Recreation Association), PACT, Inc., Keshet, Encompass, and Northpointe.
"Words seem so inadequate to express my family's appreciation for all that Clearbrook has done for our son, Mitchell. I sincerely feel privileged to serve on the Clearbrook Board, and to be a member of the Clearbrook family."
---
Tracy snow, Mckenna Family Office
Tracy L. Snow is the managing director of the McKenna Family Office, the owner of Notes and Numbers, LLC, and has worked for the McKenna family for over 30 years. After earning a B.A. in business at Mount St. Clare College (later sold and closed), she started in the customer service department at Schwarz Paper Company, formerly owned by Andrew J. McKenna. She was quickly promoted to administrative assistant and a couple of years later became Andy's executive assistant. In 2009, she earned an executive MBA from the University of Notre Dame. She was an active member of the Executive Women International/Chicago Chapter and served for several years on the board in various positions including that of President. In 2020, she participated in the Board Leadership Institute, a joint effort between the United Way of Metropolitan Chicago and Northwestern's Kellogg School of NonProfit Management. In addition, she has served on the pastoral council and as the director of the contemporary choir at former parishes.
While working full-time, Tracy taught piano part-time for many years to beginners both adults and children. Tracy, her husband Murray, and their son Griffin reside in Arlington Heights, Illinois.
---
SHARON WEIN, SPECIAL EDUCATION DISTRICT OF LAKE COUNTY
Sharon Wein is a special education teacher for the Special Education District of Lake County. Sharon began her career in 1979 as a teacher at Stevenson Elementary School in Mt. Prospect, Illinois. After three years, she took a break from teaching to raise her three boys. In 2001, she reentered the teaching field as a special education teacher for the Special Education District of Lake County. Over the past nineteen years, she has focused on working in all areas of special education, from children with severe and profound disabilities to autism, behavior disorders, and the emotionally disturbed. Prior to her involvement with Clearbrook, Sharon served on the parent committee for Keshet.
"What an incredible gift Clearbrook has given us. I feel so grateful and lucky that our son, Daniel, is with Clearbrook. Thank you Clearbrook for keeping our family members and all the clients safe, cared for, and happy under your continued care. I am honored to be on the board and look forward to the opportunity of working closely with the Clearbrook community."
---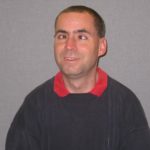 David Flanagan, Client
"I'm happy. I feel more responsible. Clearbrook feels like a family."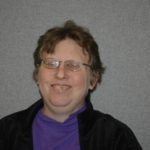 Elizabeth Racette, Client
"Clearbrook has done so much for me and it's made a big difference. It's a good feeling. It has broadened my horizons."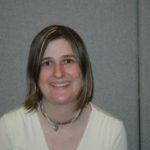 Jennifer Gott, Client
"Clearbrook helps me to be more independent and to get a job in the community. Clearbrook cares about the clients."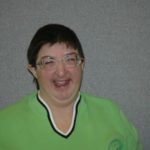 Julie Stoltzner, Client
"Clearbrook is all about living in a house with others where I have my own bedroom. I love being here."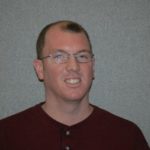 Joe O'Brien, Client
"I feel good here. At my house, we work as a team. I've learned how to make my own dinner. It's a good feeling."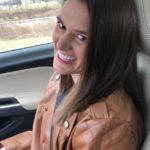 MEGAN MONICA, CLIENT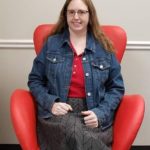 Katie Levin, Client